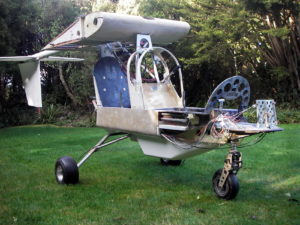 Today I wheeled the Shadow out of the workshop and took some photos to show progress on my re-build. It's looking like an aircraft again.
It's been a satisfying couple of days. Yesterday I'd attached the wing centre section and tail boom to the fuselage. Obviously the undercarriage had been mounted underneath to hold it off the ground.
Over the past week I've been able to tick off a whole bunch of tasks from my list, including assembling the polyurethane flexi-rod tail skid, mounting the fuel transfer valve with its on/off control rod, crimping the limit wires for the rudder pedals, nose-leg suspension and flap lever. In addition, I have sprayed the instrument panel black, made the polycarbonate side windows and finished sanding the  leading edge of the wing centre section.
Very pleasing to see this amount of progress in a week.