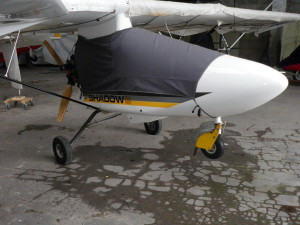 What a surprise? When I was in Shadow Flight Centre's hangar at Old Sarum airfield, I spotted G-MVAC hiding beneath its covers.
This is the very Shadow that I have used for the main header photo on my Fly Micro website.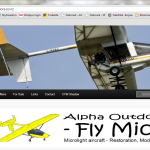 I love MVAC's simple colour scheme, with yellow and grey fuselage stripes. Maybe I'll paint my Shadow in these colours?