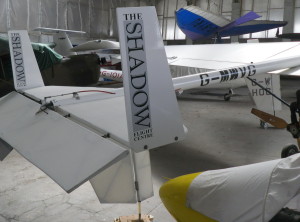 My personal project is restoring a 1988 2-seat CFM Shadow microlight. Recently, as I was en-route to the Skyleader factory in the Czech Republic, I had the opportunity to visit some Shadow owners in UK.
One stop was at the iconic Shadow Flight Centre near Salisbury. Fiona Luckhurst and Raymond Proost host a myriad of C-D and Streak variants in their hangar at the Old Sarum airfield. They have built up a vast knowledge of the CFM Shadow series, having operated a flight school for many years and repaired/maintained a lot of these classic microlights.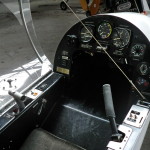 Raymond was kind enough to show me some of their unique equipment. The 'historic' red boom jig (for accurately making replacement Shadow or Streak booms) allowed me to definitively solve the mystery of the correct tailplane incidences on the 582-powered Shadow D-D and Streak models. Raymond also has a nifty pattern for getting the nose leg wires correct. I inspected a brand-new Crosbie undercarriage – it was reassuring to find that the mods I have done to strengthen the undercarriage of my Shadow in New Zealand are along very similar lines.